A noted businessman from the country along with his daughter paid a whooping Rs 23.89 crore for an apartment in Worli.
By Varun Singh
An apartment in Mumbai's Worli was recently sold for Rs 23.89 crore.
The buyer of the apartment is a known and reputed businessman from the country.
The apartment bought by the businessman is located on the seventh floor of the Worli building.
The businessman is into Real Estate, Education, Hospitality, Incubation and Healthcare sector.
The building in which the apartment has been bought is named Raheja Artesia.
The businessman we are talking about is Harshavardhan Neotia of AmbujaNeotia group, he along with his daughter Paroma.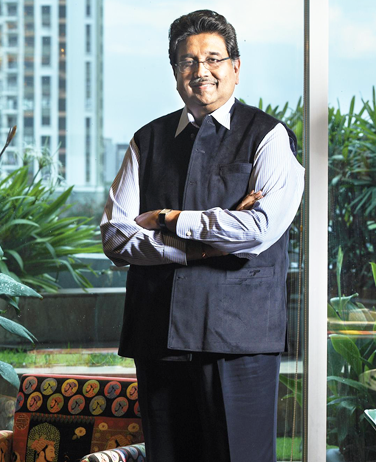 According to documents provided by Indextap.com. a stamp duty of Rs 1.19 crore was paid. The deal was executed and registered on September 9, 2021.
The carpet area of the flat is 3,064 square ft and along with the flat the new owners will have access to three car parks.
This building has seen several big ticket deals in the past and most of them are big businessman and reputed names from the industry.
Big Ticket Deals
Jiten Doshi and Hetal Doshi, Jiten a reputed and well known name in the Capital Markets had bought a flat for Rs 61 crore in 33 South, Peddar Road, the per square feet rate was Rs 1.66 lakh. This deal took place in February.
Business tycoon Anurang Jain bought an apartment in Carmichael Residencies in 2020 for Rs 1.56 lakh per square feet.
The Daftary's bought an apartment in 2020 in Carmichael Residencies for Rs 1.58 lakh per square feet.
The Motilal Oswal Family Trust paid Rs 1.48 lakh per square feet in 33 South, Peddar Road in 2020.
Sadbhav Land Pvt Ltd's Arjun Betkekar paid Rs 1.13 lakh per square feet for a flat in Carmichael Residencies in January 2021
Also Read: Amitabh Bachchan Buys Duplex For Rs 31 Crore