Mumbai Is 2nd To This District In Terms Of RERA Registered Projects
COVID -19 boosts demand for bigger homes
It isn't Mumbai that has maximum real estate registered projects in the state. But it is this district that has the highest the number of RERA registered projects.
By Varun Singh
While many would think that it would be Mumbai that would have the highest number of RERA projects in the state, in reality it doesn't.
The recently released Annual Report by MahaRERA has brought to lights several facts.
According to the report in total 25,347 project registrations have been granted as on 30th April 2020 throughout the state.
The Authority commenced online Real Estate Project registration process from 1st May 2017.
Across the state in the first year between 2017-18 a total of 16,188 projects got registered.
In the following year (2018-19) the number of registered project came down to 4,372.
Between 2019-20 the number of registered projects in the state stood at 4,787.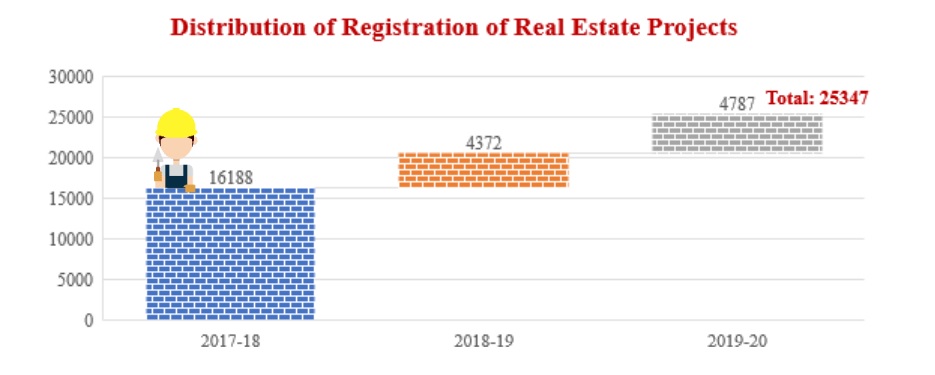 Mumbai as per the report has 3,764 projects registered, Thane has 3,470 registered projects.
Raigad has a total of 3,111 projects registered with MahaRERA.
But across the state, the highest number of real estate registered projects is in Pune.
As per the report, Pune has 6,597 registered projects and it is the highest in the state.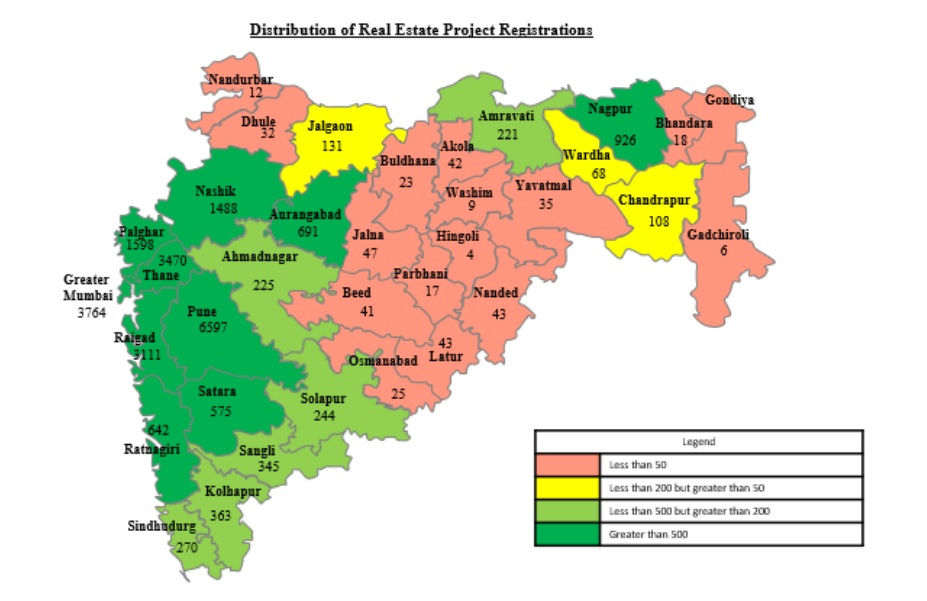 The least number of real estate projects registered in the state is in Hingoli district. Here there are only 4 registered projects.
Nagpur has a total of 926 projects registered, Nasik has 1,488 registered projects, Kolhapur has 363 registered projects.
On an average every month the projects being registered with MahaRERA is 399.
In order to ensure compliance of the provisions of the Act, the authority on monthly basis undertakes the following survey and activities:
Every 1st and 15th Day of the Month, list of all the promoters who have not updated their projects in the past three months is extracted and reminder mail is sent to them for compliance
Every 5th Day of the Month, list of all projects whose validity is about to be completed in next three months is extracted and reminder mail is sent to them to upload Form 4 or apply for extension
Every 10th Day of the month, All promoters are sent a mail listing Guidelines on Advertisements of Projects
Every 20th Day of the month, List of all projects where booking is more than 51% is extracted and reminder mail is sent for society formation, if applicable
Every 25th Day of the month, All promoters are sent a mail listing Guidelines on Agreement for Sale
Also Read: MahaRERA Is Tracking Investment Worth Rs 8 Lac Crore