Avinash Bhosale's Abeey's Realcon LLP in the month of May registered a duplex in Mumbai for Rs 103 crore. The property is located on Napeansea Road.
By Varun Singh
Abeey's Realcon LLP with which well-known industrialist Avinash Bhosale is associated with recently invested Rs 103 crore in a property.
The duplex bought by Avinash Bhosale's firm is located on Mumbai's upmarket Napeansea Road.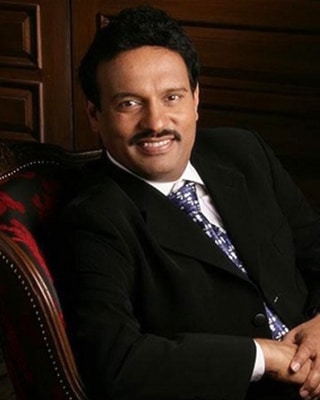 Documents provided by Indextap to SquareFeatIndia reveal that duplex is located on the 53rd and 54th floor of a building named Sesen.
The seller is Satellite Developers Pvt Ltd while the property was bought Abeey's Realcon LLP.
The total consideration paid for the duplex is Rs 103.80 crore. The deal was executed o March 31, 2021, whereas it was registered on May 14, 2021.
Between January to March 2021, the state government had reduced the stamp duty to 3% from 5%, and many luxury real estate deals were executed in this period.
Those who paid the stamp duty in this time period are allowed to register their properties with the registration office at a later stage.
Thus, a stamp duty of Rs 3.40 crore paid for the registration of the apartment.
The total carpet area of the duplex 7118 square feet and the terrace measures 3503 square feet.
Apart from this, the owners will also have access to five car parks in the building.
Another duplex in the same building was sold for Rs 103.65 crore by Satellite Developer Pvt Ltd to S M Dyechem Ltd, ths duplex is located on the 51st and 52nd floor of the building.
Even this property was registered on May 14, 2021, and was executed on March 31, 2021.
A detailed message sent to Avinash Bhosale seeking his comment got us no response.
Some big-ticket deals of 2021 ​
Radhakishan Damani shelled out Rs 1001 crore for a bungalow in Malabar Hill
Recently three duplexes worth Rs 427 crore was bought by the Raheja Family in their own project Artesia located at Worli.
Smita D Parekh paid Rs 50 crore for an apartment in Worl's Artesia
Amitabh Bachchan bought a duplex in Andheri for Rs 31 crore
Also Read: Bhushan Kumar Of T-Series Paid Rs 167 Crore For Juhu Bungalow