A BJP MLA from Maharashtra along with his father and younger brother bought a flat in Worli. The flat costs Rs 42.5 crore, the MLA confirmed carrying out paper work on September 29.
By Varun Singh
BJP MLA Kirti Kumar (Bunty) Bhangdiya from Chimur constituency in Vidarbha's Chandrapur district has bought an expensive flat in Mumbai.
Kirti Kumar (Bunty) bought the flat along with his younger brother Shrikant and father Mitesh Bhangdiya a former BJP MLC.
According to realty sources the flat cost the BJP MLA and his family members Rs 42.5 crore.
The apartment is located on the 26th floor of the Tower B of Three Sixty West building in Worli. Realty sources and the MLA confirmed that the documentation was carried out on September 29, 2020.
Total area of the flat bought by the BJP leader measures 7,530 square foot. He also got three car parks along with the flat.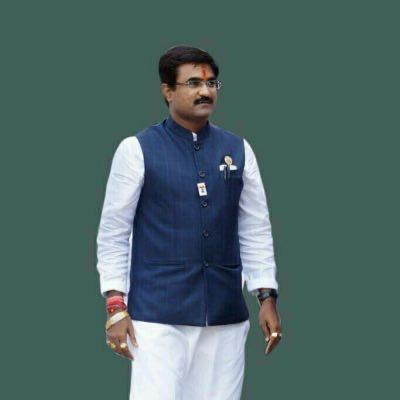 When contacted MLA Kirti Kumar (Bunty) Bhangdiya he confirmed the purchase.
"The flat is a family owned property, it is on the name of my father, myself and my younger brother."

BJP MLA Kirtikumar (Bunty) Bhangdiya
Kirti Kumar (Bunty) also stated that they availed a bank loan for the purchase of the property. He said, "The deal dates back 2017-18, we carried out the paper work now. The lowering of stamp was another reason behind the documentation now."
The buyers paid Rs 85 lakh as stamp duty, which is 2% of the total value of the flat, the stamp duty earlier was 5%.
According to a report, in the 2014 Maharashtra assembly polls, Kirti Kumar (Bunty) was the richest candidate from Vidarbha.
In the 2019 assembly elections he contested again on the BJP ticket and defeated, Congress' Satish Varjurakar.
Meanwhile, earlier this month a flat in the same building was sold for Rs 50 crore.
A real estate broker from Worli said, "This building has The Who's Who of the business community and other notable sectors. Apartments always here demand a premium."
Veteran banker Romesh Sobti along with his wife bought an apartment for Rs 76 crore in Worli's Three Sixty West in June this year.
In 2018 Niraj Bajaj bought a 16,000-sq ft apartment here for Rs 120 crore.
Again in 2018, Shahid Kapoor had bought an apartment in the same building for Rs 55.60 crore.
Also Read: Slowdown? He paid Rs 76 crore for two flats in Worli