CIDCO has put a total of 106 plots meant for residentidal use on auction for lease. These plots are located in prime areas of Navi Mumbai.
By Varun Singh
CIDCO the government body that is credited for development of Navi Mumbai has come out with a bumper auction of 106 plots.
CIDCO has put a total of 106 plots on auction for lease, these plots are meant for residential use.
The bidder registration process for the participating in the e-auction began on Wednesday.
The e-tender process shall begin from February 12 till March 1.
The e-auction will be carried out online on March 3, 2021 between 11 am to 5 pm.
The results shall be published the on the next day.
The plots are located at New Panvel, Kharghar, Nerul, Ghansoli and Airoli.
Heres the entire list of plots along with the location, offset price and the earnest money deposit one has to pay.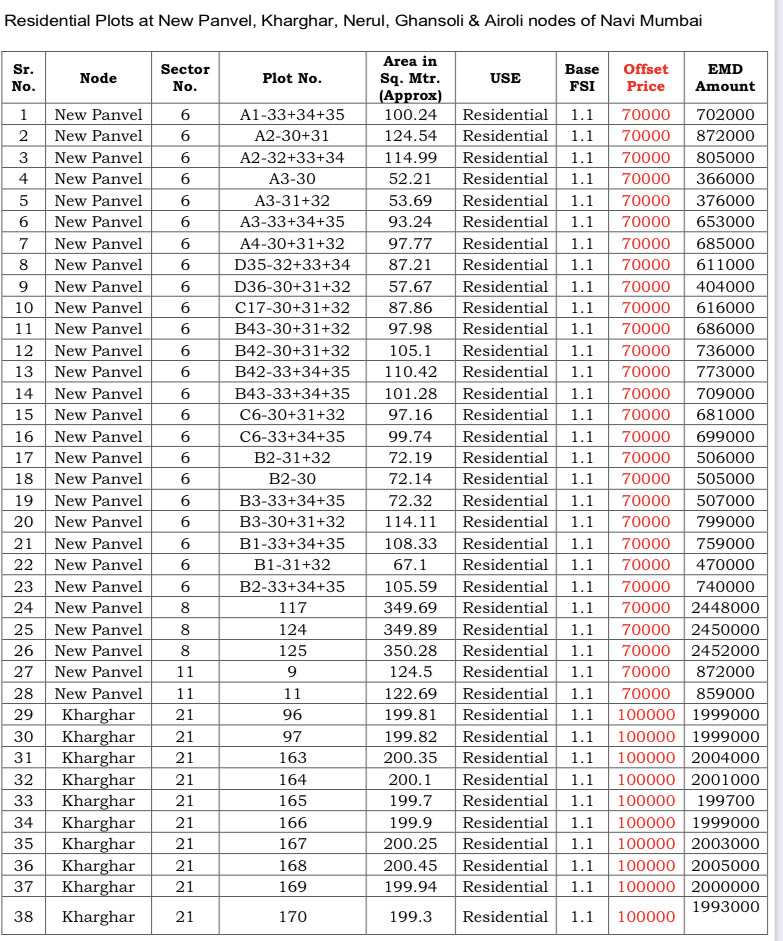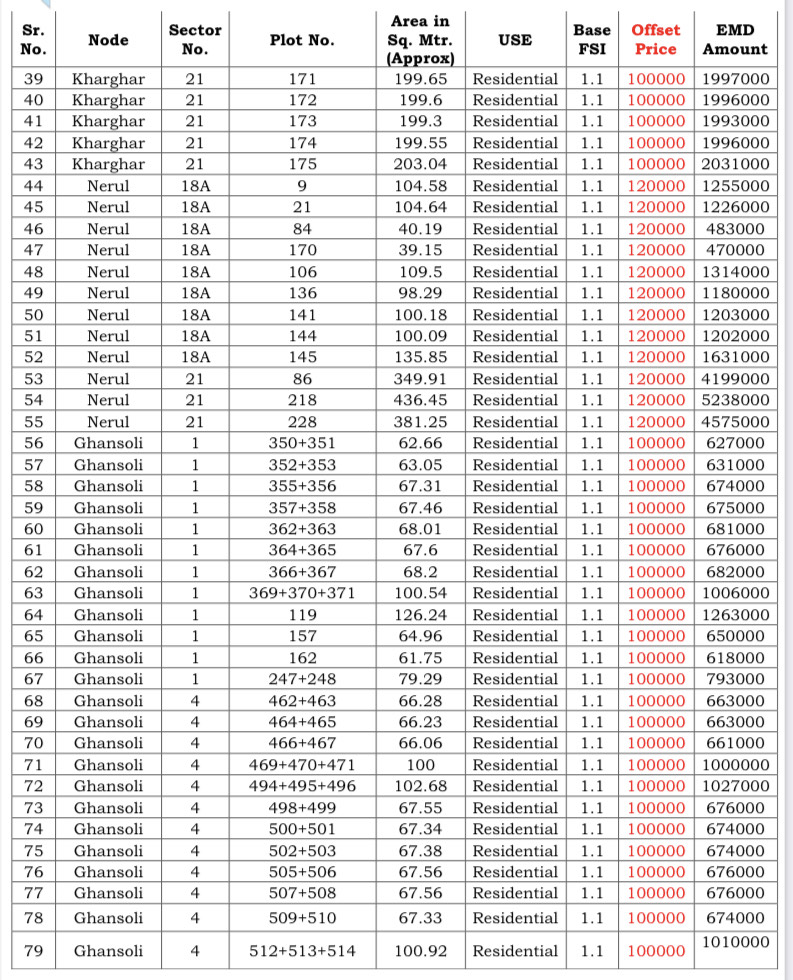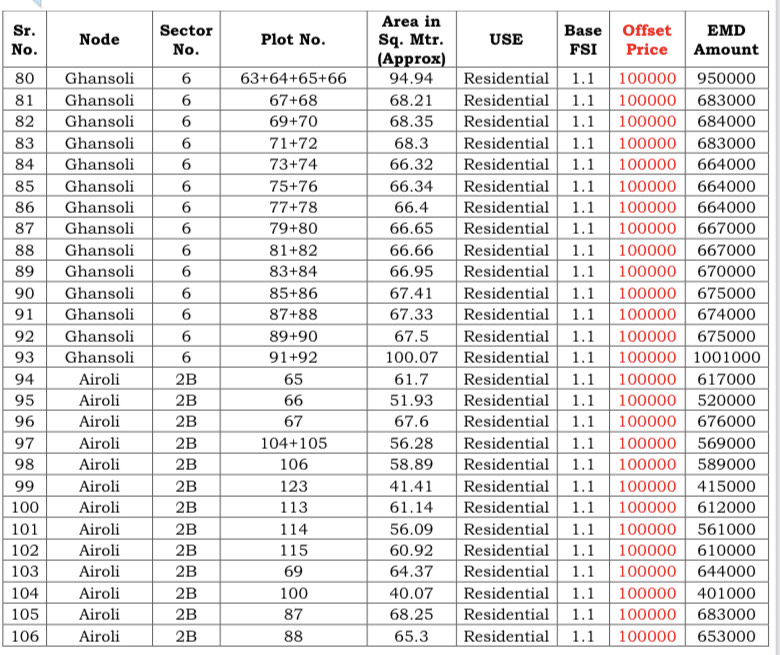 Arvind Goel, developer from Navi Mumbai, says this is for the first time that CIDCO has come out with so many plots for auction.
Who are eligible to make an Participate:
a. Any person competent to contract under the Indian Contract Act,1872
b. Company incorporated under the Indian Companies Act, 1956.
c. Partnership Firm registered under Indian Partnership Act 1932.
d. Limited liability partnership (LLP)
e. Public Trustregistered under Public TrustAct, 1950 and also registered under the Society Registration Act, 1860.
f. Co-Operative Society registered under the Maharashtra Co-operative Societies Act, 1960.
g. Bids received from Proposed Company / Public Trust / Coop. Society/
Partnership firm/LLP not registered will be treated as individual applicant.
How To Apply For e-Tender cum e-Auction
Step 1: Register on home page menu by clicking "Bidder Registration".
A) Full Name (In Capital)
B) Address with Pin Code.
C) Mobile Number
D) PAN Card No.
E) AADHAR No.
F) E-Mail ID.
G) Bank account Number & IFSC Number.
Step 2: Login with user credentials and verify OTP sent to registered email id and mobile number for secure Login
Step 3: Select Live Tender from Dashboard
Step 4: Pay e-Tender cum e-Auction Processing fee of Rs. 1000 + Applicable GST Non-Refundable and pay EMD amount though online mode. Print receipt option is available.
Step 5: Pay e-Tender cum e-Auction EMD Amount.
Step 6: Submission of CLOSED BID (e-Tender) by bidder.
(Note: "CLOSED BID (e-Tender)" means the best price OR offer amount offered by the bidder in advance, such that none of the bidder know how much the other participants have bid. The bidder shall participate in e-auction during the prescribed time schedule. If bidder does not wish to participate in e-auction, the closed bid (e-Tender) shall be considered as final offer.)
Step 7: Conduct of e-Auction/ Online auction:
As per time schedule, bidder shall participate in e-Auction by logging in the website. Please note that no time extension will be given after closing time. During e-Auction every bidder can bid in multiple of Rs. 1000-/ per sqmtr only.
Step 8: e-Auction Final Result:
After completion of e-Tender cum e-Auction process, for the particular plots, the highest e-auction bid amount will be compared with highest closed bid (e-Tender) amount submitted and the highest of the two, will be declared as the successful bidder.
Step 9: Refund of EMD:
After completion of e-Auction and approval of Competent Authority, the EMD amount received from Bidders other than the highest Bidder will be returned without interest, online into the Bank Account provided by the bidder at the time of Registration. In case the number of bidders during the process are less than 3 then, the decision of the Corporation may take some time. Hence, the EMD refund may take extra time in such situation.
Also Read: CIDCO Can Fulfill Your Dream Of Building a Bungalow