The erstwhile chairman of Tata, Cyrus Mistry along with his wife Rohiqa Mistry has put an apartment in Tardeo's The Imperial South Tower on rent. The apartment has been rented at Rs 8.92 lakh per month.
By Varun Singh
Tata's former Chairman Cyrus Mistry, along with his wife Rohiqa Mistry on January 7, has put a Tardeo apartment on rent.
Cyrus Mistry gave his apartment located on the 40th and 41st floor of The Imperial South Tower to Mitsubhishi Corporation India Private Limited.
The per month rent for the apartment stands at Rs 8.92 lakh for the 3183.59 square feet apartment.
The deposit for the apartment stands at Rs 25.50 lakh.
Cyrus Mistry currently resides in Colaba. The Imperial Towers belong to SD Corp – a joint venture of Shapoorji Pallonji and the Dilip Thacker Group.
This building is amongst one of the most sort out properties in South Mumbai.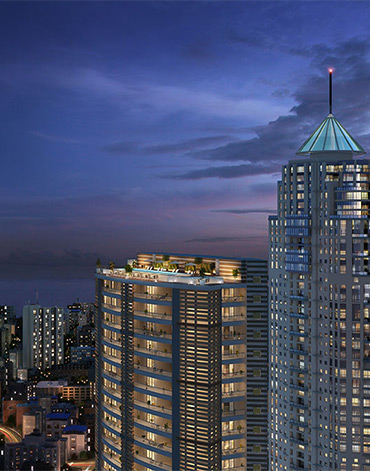 Only in December, two apartments in Mumbai's Tardeo area were sold, last week for Rs 36.50 crore in the building The Imperial Edge.
The total area of the two flats is 3081 sq ft and going by Rs 36.50 crore, the per sq ft rate comes to Rs 1.18 lakh.
The year 2021, has started on a high note for real estate industry too. In Bandra's Pali Hill an apartment was sold for Rs 1.02 lakh per square feet just a week ago.
Sales have already crossed in Mumbai, the January 2021 mark, and it is expected to also go high.
The leave and license deal concerning Cyrus is also a sign that luxury market is performing good.
Also Read: Flat In Dev's Anand Sold For Rs 1.02 Lakh Per Sq Ft