Dharavi Residents To Oppose Fresh Bids For Redevelopment.
Dharavi Resident meet regarding Dharavi Redevelopment
The residents say that they have already waited for 16 years. Entire redevelopment of Dharavi is stuck and now if fresh tenders are floated, it will further delay redevelopment. Hence, the opposition.
By Varun Singh
Dharavi residents have made their mind. They want a speedy redevelopment and hence, if there's a fresh bid by the government, they say they will oppose it.
On Wednesday afternoon, a group of residents under the banner of Dharavi Redevelopment Committee (DRC) met and announced that, they have high hopes from Chief Minister, Uddhav Thackeray. They want redevelopment to be carried out and want government to go ahead with the previous bids instead of inviting new ones.
The Devendra Fadanvis led government had formed a Special Purpose Vehicle (SPV) for the redevelopment of Dharavi, where government would also be part of it. Fadanvis government had announced that it will float a Special Purpose Vehicle for the redevelopment of Dharavi where the lead partner, when forms the SPV, will have 80% equity (Rs 400 crore) while the government will hold 20% equity (Rs 100 crore).
There were tenders floated and while Seclink group became a front runner, quoting Rs 7,200 crore, the second bidder was Adani who had bid Rs 4,500 crore. However, since January 2019 no decision has been taken yet on who to award the tender.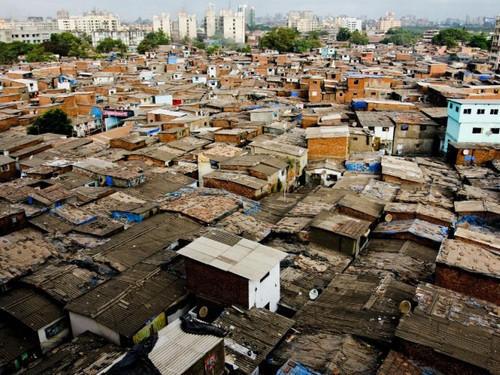 However, according to media reports, the advocate general for the state, Ashutosh Kumbhakoni has opined that the state should cancel the bids received and call for fresh bids.
Rajendra Korde, President of DRC says, the opinion of advocate general isn't binding on the Chief Minister. "If fresh bids are invited then there will be a further delay. We have already waited for 16 years and cannot wait further. Entire redevelopment of Dharavi is stuck and if there's a fresh tender floated we will oppose it," said Korde.
According to Korde, since 2004 there has been no redevelopment in Dharavi, because of the ambitious Dharavi Redevelopment Project. He also blames officials sitting at the Mantralaya for the delay in the redevelopment.
Meanwhile, Seclink Group's Hiten Shah on the issue of re-inviting tenders for Dharavi said, "Prime Minister Narendra Modi will take time to establish a transparent proper system in this country for inviting proper investors."
Shah further added, "He (PM) has other national issues to address on priority. Rehabilitation and welfare of Dharavi may come on his agenda after few years."
Dharavi is spread over 240 acres of land in Central Mumbai and is one of the biggest slums in the continent. It has around 12,000 commercial establishments and over 67,000 residents.
Dharavi comprises of mult-storeyed shanties, chawls and some small buildings too. The demands of the Dharavi residents are as follows
As Dharavi Rehabilitation Project (DRP) is a vital public project, there should not be compulsion of the cut off date and every slum dweller must get a house for a house.
Every slum dweller should get a tenement of 400 sq ft and the residents of chawls of estate department and building should get a tenement admeasuring 753 sq ft.
Proper and special plan fro the rehabilitation of various industries running in Dharavi be made. The slum dwellers adjacent to railway lines and under Tata high tension power line also should be rehabilitated.
The residents also demand that the finding of survey and list of the eligible slum dwellers in the form of Annexure II, conducted by Mashal must be published y the government.
At the meeting of the Dharavi residents, they had the slogan 'Hich Ti Vel' printed, which means "this is the time'. Ironically this was the same slogan that was used by Shiv Sena during the Maharashtra state elections. Korde says if government wants to float fresh tenders it is better they allow Dharavi residents to go for redevelopment on their own as residents have lost their patience after waiting for 16-years.
Also Read: Dharavi Residents Want Neighbour CM Thackeray To Speed Redevelopment.