Jyotiraditya Scindia's son rises with dad's resignation
Jyotiraditya resigns his son shines
Jyotiraditya Scindia resigned from the grand old Congress party on Monday. His son Mahanaryaman took to twitter to support his father.
By Varun Singh
On Holi, Jyotiraditya Scindia decided to opt for the saffron color over the Congress' tricolour. He put a fullstop to all the speculation which has been going on since Congress won the MP elections agains the BJP by a thin margin.
Monday saw resignations of many ministers from the MP Chief minister Kamal Nath's cabinet. Though the biggest resignation stood that of the royal of Gwalior Jyotiraditya Scinida.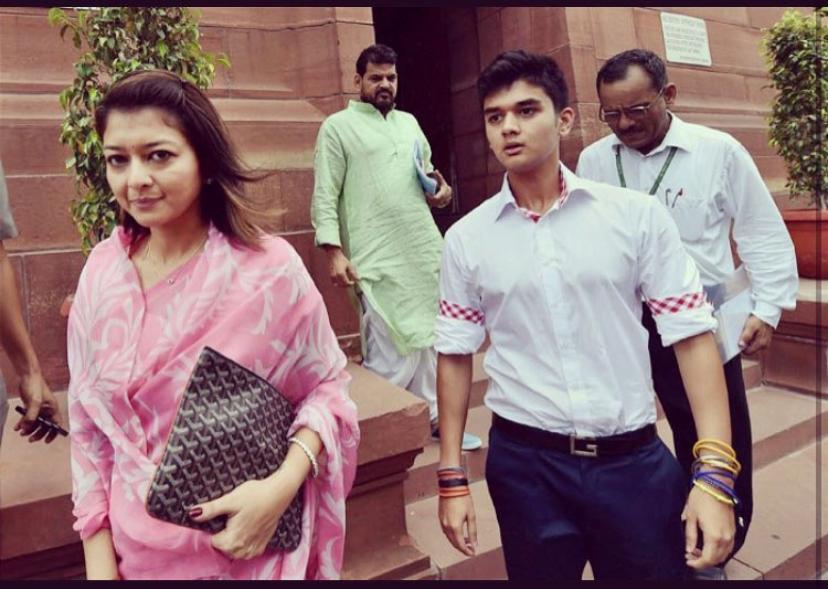 Scindia took to the microblogging website Twitter where he posted his resignation, without any caption. His resignation was self explanatory.
However, while maximum attention was on Senior Scinida, Junior Scindia, that is Mahanaryaman Scinida, the son of Jyotiraditya was also gaining a lot of attention.
Junior Scinida in support of his father tweeted, "I am proud of my father for taking a stand for himself. It takes courage to to resign from a legacy. History can speak for itself when I say my family has never been power hungry. As promised we will make an impactful change in India and Madhya Pradesh wherever our future lies."
Immediatley when his father resigned and post his resignation on twitter, Junior Scinida expressed the it was a sad that it had to come to this (resignation).
Junior Scindia according to several reports is already a hit in Gwalior and has a lot of fan following. Monday his twitter account witnessed a major surge in following too.
He has helped his father in the previous elections, and has even held public rally. On Monday by clearly coming out in support of his father he has made it clear that he is here to stay in politics and participate too.
In May 2019, Mahanaryaman was conferred with BA degree by Yale University. His father had termed it to be a proud moment. Mahanaaryaman, has completed his schooling from The Doon School, Dehradun.
Mahanaryaman Scindia belongs to the Scindia family which has close ties with the BJP as well as the Congress. His grandfather Madhavrao Scindia has been a stalwart of the Congress, and his father Jyotiradtiya Scindia has been two time MP and former minister in the UPA government.
His grandaunts are top leaders from BJP including Vasundhara Rate former CM of Rajasthan. His great grandmother Vijayaraje Scindia was a stalwart in the BJP, and has served Gwalior multiple times as an MP and even an MLA.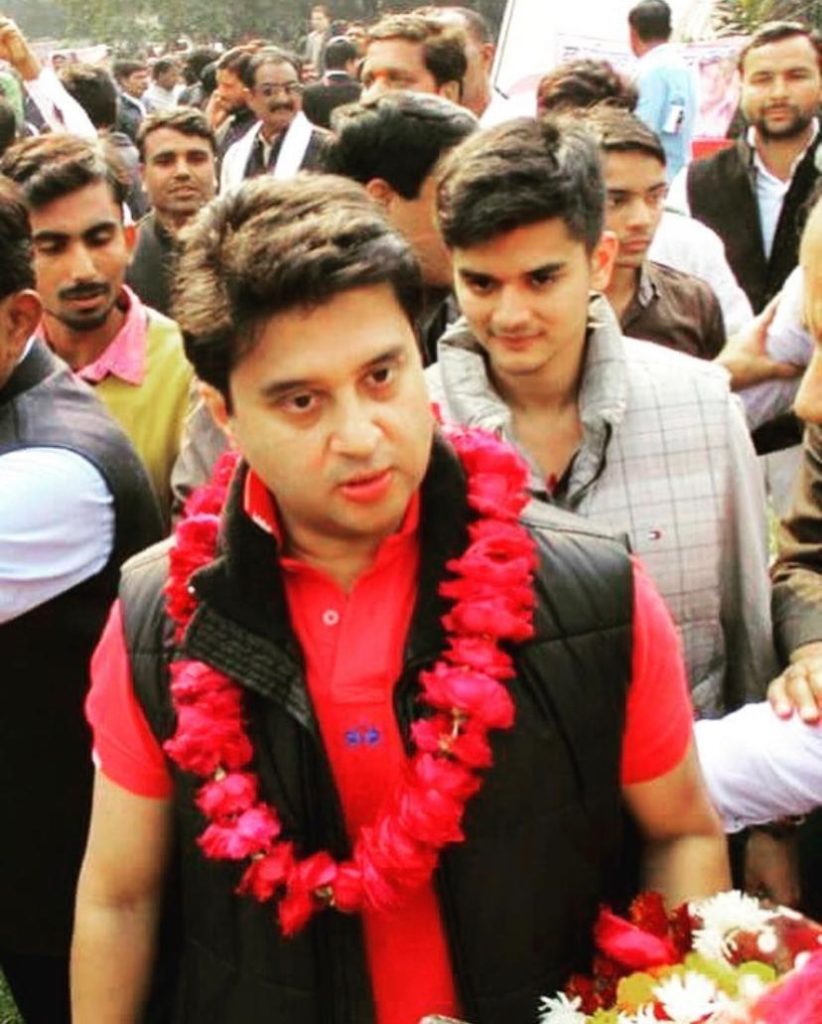 While Mahanaryaman is receiving praises, for standing with his father Jyotiraditya Sdindia. He also is now facing a backlash for his earlier tweets against the BJP. For instance one of his recent tweet against BJP MP Pragya Singh Thakur is being brought up.
He had tweeted, "What kind of people have we voted into power??? Watch: Pragya Thakur Tells SpiceJet Fliers "First Class Seat My Right."
Only time will tell, what lies in future for Gwalior, Scindias and MP, but one thing is for sure, that another member of the royal family is making a foray in the Indian Political scene.
Also Read: NaMo Gave JNU More Money Than MMS: RTI.