Sterlite Power MD has shelled out Rs 1.12 lakh per sq ft for a duplex he bought in Worli's Samudra Mahal. The transfer deed was registered on June 17, 2020, sale took before that
By Varun Singh
Managing Director of Sterlite Power, Pratik Agarwal has shelled out Rs 1.12 lakh per sq ft to buy a sprawling duplex in Worli.
The duplex apartment is located on the fourth floor of Samudra Mahal, the most sort out address in Worli.
The total area of the duplex bought by Agarwal is 3,639 sq ft for which he has paid Rs 41 crore.
The deal was registered on June 17, 2020, however, someone close to the deal said that it was carried out quite some time ago.
Going by registration document details, this would be the expensive deal of the year 2020 up till now.
Pratik Agarwal already owns a house in Samudra Mahal and resides on the third floor of the building.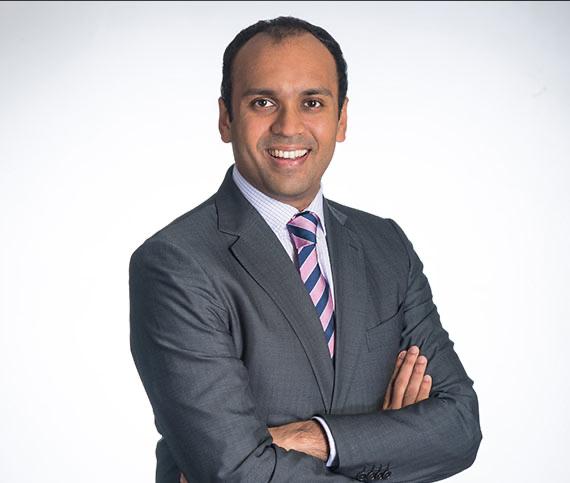 Along with the apartment the Sterlite Power MD also got a covered car parking space admeasuring 200 sq ft.
Talking about the building, Rajiv Jain, of Ruchika Shelters says, "Samdura Mahal has braved all storms, this is one building which always stood strong. Also in this deal if you notice, the buyer is a resident of the building. When you buy a next door apartment you tend to pay a premium."
Samudra Mahal is a premium property in South Mumbai and has been in news for quite some time now. It has apartments where Nirav Modi, Rana Kapoor resided. This building is built on a land parcel where once stood a palace owned by the royal family of Gwalior, the Scindias.
When compared to previous deals, where Nandan Nilekani had paid Rs 1.29 lakh per sq ft this one is a slight lesser. But this would be the most expensive per sq ft deal registered in 2020.
Meanwhile, according to reports, Nilekani had bought the flat from Pravin Agarwal, father of Pratik Agarwal in 2015.
Agarwal didn't respond to an email sent to Sterlite Power. However, someone aware about the deal said, "Agarwal had bought the flat earlier and registered it in June."
Many top deals were registered in June this year. For example Veteran Banker, Romesh Sobti registered his flat on June 26.
Sobti along with his wife bought apartments worth Rs 76 crore in Three Sixty West located at Worli.
Also Read: Slowdown? He paid Rs 76 crore for two flats in Worli
Previous big ticket deals
In 2019 Manish Patel paid Rs 1.29 lakh per sq ft for an apartment in Lodha Altamount.
In July 2018, a flat exchanged hands in Mumbai's Breach Candy, or Bhulabahai Desai Road, for Rs 1.49 lakh per sq ft. The nearly 2,422-sq ft apartment, in Ashford Palazzo, was sold by Ashford Construction Pvt Ltd to Satish and Sarita Patwari for Rs 36.11 crore.
In March 2018, a 2,300-sq ft sea-facing flat in Worli's Champagne House was sold at a staggering rate of Rs 2.32 lakh per square foot, setting a new record for Mumbai by fetching Rs 53.5 crore. Its current owners, the Kotak family, paid Rs 275 crore for the entire Champagne House.
In 2018 two top businessmen sealed two major deals. Harsh Goenka of RPG Group bought a flat measuring 3,500 sq ft in IL Palazzo for Rs 45 crore. And Niraj Bajaj bought a 16,000-sq ft apartment at Worli's Three Sixty West for Rs 120 crore.
In May 2019, in a big-ticket deal, the sprawling RK Studios, was sold by the five Kapoor siblings to Godrej Properties Ltd for Rs 250 crore.
Also Read: Exclusive: Biggest realty deal of 2020 inked for Rs 136 Crore