Home buyers in one of Nirmal Lifestyle's project had approached MahaRERA, seeking refund. Amount to be recovered is Rs 23.89 crore, the land's value is Rs 40.25 crore.
By Varun Singh
Once, Nirmal was the king of Mulund's Real Estate. Projects by this builder sold at a premium too, because of the name. However, today a prime land belonging to the Real Estate firm is on the verge of being auctioned.
According to Adv Sanjay Chaturvedi, who is fighting for the home buyers, around 110 home buyers in the case of Nirmal Lifestyle's project will be benefit.
A land parcel located on Mulund's NS Road has to be auctioned by the collector's office of Mumbai Suburbs. The Tahsildar office of Kurla, Mulund zone is the one who shall be taking action on the MahaRERA order .
The tahsildar offie had written to the district stamp duty collectors office, Kurla seeking their assistance in finding out the cost of the land.
Square Feat India is in possession of a letter dated January 4. 2020 written by the district stamp duty collector's office to the tahsildar office.
According to the letter, in three cases the office of the tahsildar has to recover Rs 23.89 crore from Nirmal Developers, Dharmesh Jain. To recover the money, the office has to auction a land located in Mulund that measures 2597.40 sq Mts located at Jawahar Talkies Compound, NS Road, Mulund West.
To know the exact valuation of the property, the tahsildar office had written to the collector of stamp duty. The letter states that, according to the stamp duty office, the valuation of the property comes to Rs 40.25 crore.
Chaturvedi says, "To reach here, the home buyers had fought a long battle and with this auction the money of hundreds of home buyers shall be refunded."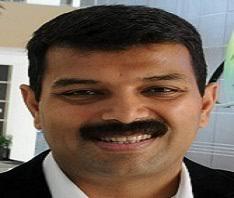 A source close to Dharmesh Jain blamed the slowdown in the real estate market as the reason for the mess. However, when contacted Jain, he sought time to come back, but failed to do so, even after two days.
Jain the former President of the apex real estate body CREDAI-MCHI has several complaints against his real estate company in MahaRERA. Of which in many cases, the developer has been asked to refund the money along with the cost of the complaints to home buyers.