Demolition carried out by BMC at Kangana Ranaut's office in Bandra is grossly illegal point out lawyers from the city. They say Bombay High Court order already in place to not carry out such action till September 30, 2020.
By Varun singh
The demolition of the alleged illegal structures by BMC inside Kangana Ranaut's office is grossly illegal. This is what lawyers from the city have pointed out.
Adv Rakesh Singh says, "Act of BMC is grossly illegal, vindictive and nothing less than abuse of brute force, by MVA lead by Shiv Sena who are also in control of BMC."
Singh further stated, "Just now Bombay High Court stopped further demolition by BMC, but there is already an order of Bombay High court which mandate BMC not to indulge in such acts."
According to Singh, the bench of three Judges of Bombay High Court, Hon'ble Chief Justice Shri Justice A.A. Sayed, Shri Justice S.S. Shinde and Shri Justice K.K. Tated in emergent situation considering the outbreak of COVID 19 ordered on March 26, 2020 that any orders or decree for eviction, dispossession, demolition already passed by any court/Tribunal/Authority shall remain in abeyance considering the prevalent shut down and other issues.
Singh says, the bench also held that Government as also municipal authorities and other agencies or instrumentalities shall be slow in taking any coercive steps so as to drive the citizen to court of law in the meantime.
On July 15, 2020 the Bombay High Court extended the above order till August 31, 2020 which was subsequently extended till September 30, 2020 by order dated August 31, 2020.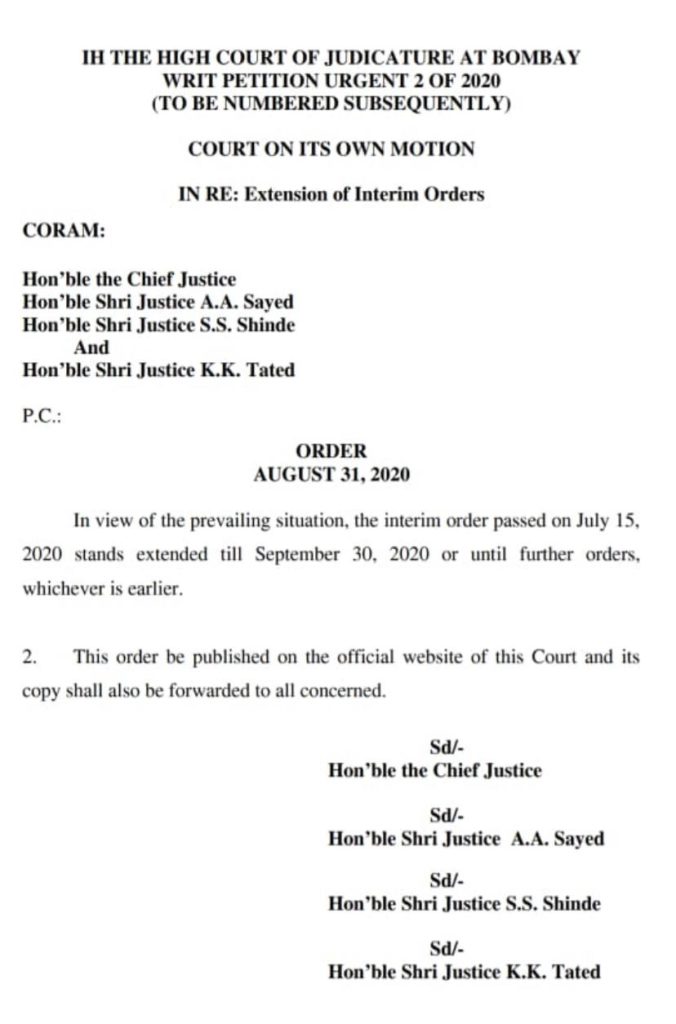 Advocate Vivekanand Gupta says, "BMC cannot demolish any property in view of Covid situation. The Bombay High court has ordered on their own motion, all orders of dispossession / demolition of any court /Tribunal /Authority are in abeyance till September 30."
Gupta further adds, that the demolition is clear contempt of court. All BMC officers responsible should be behind bars.
Also Read: How Much Kangana Paid For Her Bandra Office?